Take Hampton Ave. south to Columbia Ave (2 lights south of the Hwy 44 overpass), turn right and travel 2 blocks to the Clifton Pointe building (located on the left side of street, on the corner of Columbia and Clifton Ave).
Map of Area: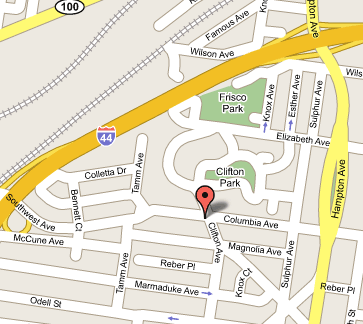 Need additional help?
Type our address (6200 Columbia Ave. St. Louis, MO 63139) in the search box for different mapping options. NOTE — for our existing clients: our entrance has changed, but we are in the same building. Our address has changed slightly.
6200 Columbia Ave. | St. Louis, Missouri 63139 | 314.647.0033 | fax 314.647.8231
© 2015 Coffey & Nichols |
legal disclaimer